Travelmo
Creative Direction
,
UI/UX
,
Web Design
,
Conceptual exploration of a fictitious travel guide. Challenged to focus on an optimal/unique layout for a restaurant review page.

View additional content inline
Fade out, fade in Image Gallery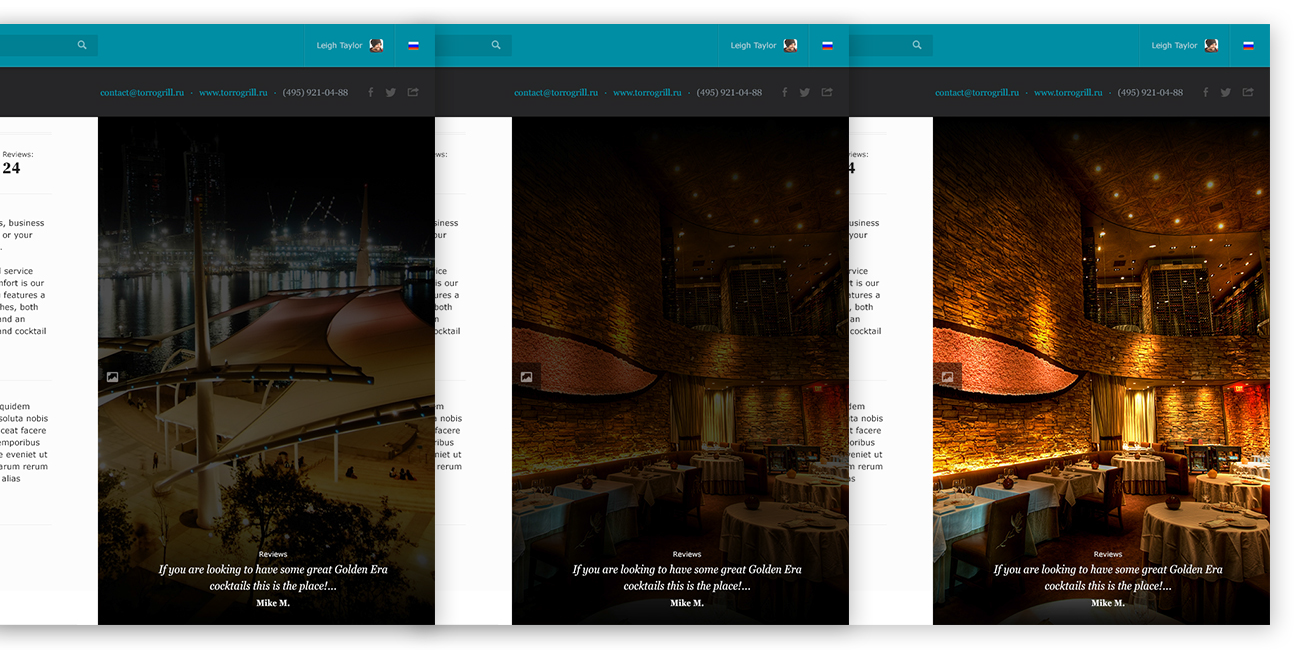 Business details section, with conact card and 3 stage map preview.
Reviews: with uploaded photo gallery
Please sir, can i have some more...